Love numbers? Not everyone does. Which is why you can make a career of them. Taking advantage of your talent is as easy as 1-2-3.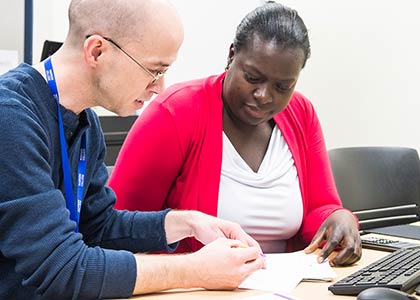 Student Satisfaction
96% of our recent graduates report they are satisfied with their Madison College education.
Annual Salary
Our recent graduates of this program reported an average starting salary of $40,644.
Recent Graduates
There are 74 recent graduates of this Madison College program.
Program Number: 311011
Your Degree:
Technical Diploma
Estimated Time to Complete:
30 Credits | Finish training in as little as 1 year (programs vary)
Estimated Tuition
$5,181.30
$4,230.00 Tuition
$951.30 Materials/Supplemental Costs
$0.00 Other Costs
Your first step is to apply to Madison College. It's easy and free to apply, so get started today!
Contact the School of Business and Applied Arts
Hours
Service Hours
Monday – Thursday: 8 am - 4 pm (In-Person and Virtual)
Friday: 8 am - 4 pm (Virtual Only)