Training is everything. Give us five weeks and you'll be eligible for Dept. of Justice certification.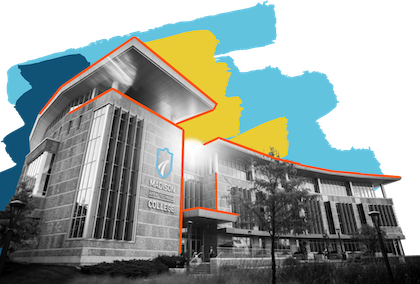 Of graduates employed in the industry.
Program Number: 905042CERT
Area of Study:
Law, Protective and Human Services
Estimated Time to Complete:
6 Credits | Finish training in 1-2 semesters
Estimated Tuition
$1,012.10
$846.00 Tuition
$166.10 Materials/Supplemental Costs
$0.00 Other Costs
Program Overview

The Jail Officer Academy at Madison College prepares you for an entry-level position as a correctional officer. Admission is limited to sworn officers who have been assigned by their department and pre-service students who meet all of the requirements.

Submissions for agency-sponsored recruits must be in at least 30 days prior to the start of the Jail Officer Academy. As a pre-service applicant you should follow the deadlines listed on the Admissions tab. For sworn recruit enrollment information, contact Kris Rauls at (608) 245-5888 or krauls@madisoncollege.edu.

Program Details

Students in the Jail Officer Academy must attend full-time.

Class hours during the five-week (200 hour) academy are 8 a.m. to 5 p.m. Monday through Friday. The Department of Justice requires you attend 100 percent of the training unless excused by the academy director. Excused absences are extremely limited and will only be granted under certain circumstances.

Upon the successful completion of the program, you will be eligible for certification with the Wisconsin Department of Justice, Law Enforcement Training and Standards Board as a jail officer.

Academy classes may be offered at these Madison College campuses:

Resources

Curriculum and Experience

Prospective program students, the information below reflects the basic requirements for students admitted for the 2021-2022 academic year. To learn more about Madison College, visit us.

Current and newly admitted program students, go directly to your Degree Progress Report to view:

Progress toward your specific requirements
Alternative (in lieu of) courses to meet specific requirements

If you have questions after reviewing your degree progress report (advisement report), please see Advising Services.

Courses

Admission

2022 Offering: May 23, 2022 to June 24, 2022 (application window March 1 – May 1, 2022)

Early applications are not accepted.

---

Students seeking admission to the Jail Officer Certification must:

Be at least 18 years of age
Possess a high school diploma or equivalent
Complete the Wisconsin Department of Justice Application for Enrollment-Jail Officer Training (DJ-LE-327)
Complete a criminal history records check
Complete a satisfactory oral interview
Not have a suspended or revoked driver's license

Students accepted into the Jail Officer Certification Course must undergo a physical assessment by a Wisconsin licensed physician.
Contact the School of Human & Protective Services, Law and Education
Madison Truax Campus
Protective Services Building, 100
1701 Pearson Street
Madison, Wisconsin 53704
Hours
Monday – Thursday 8 am - 5 pm
Friday: 8 am - 4:30 pm